Today, I'm pleased to announce that I am the winner of the Greater Birmingham Chambers of Commerce 'Future Faces" award for entrepreneurship! My contributions to entrepreneurship, as well as the success stories behind Scorchsoft and MODL App lead to my nomination earlier in the year.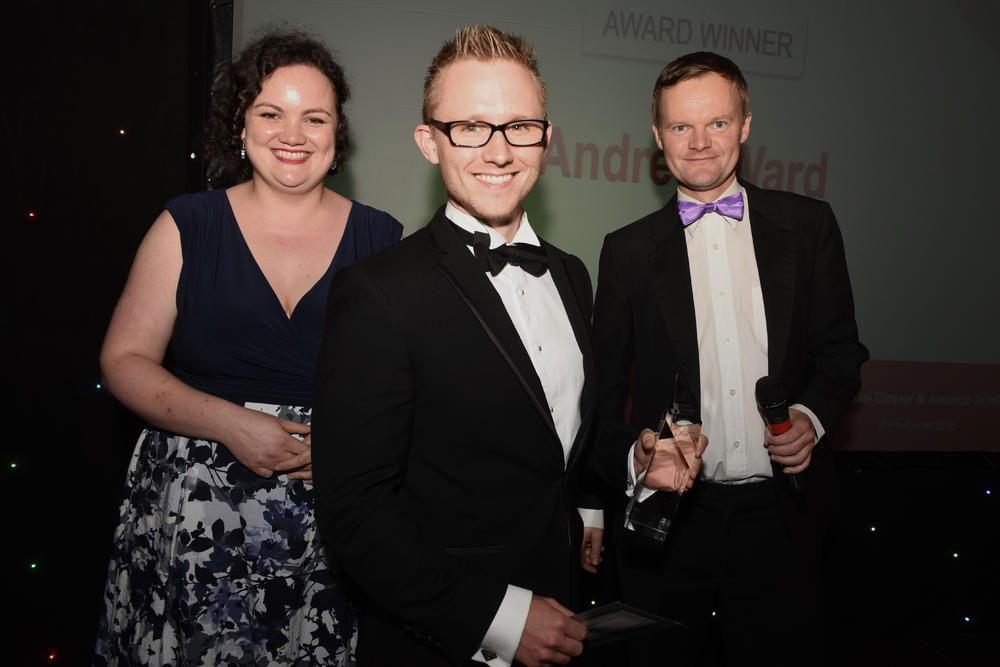 Group picture:
Check out winners in the @birminghampost with a focus on @DeutscheBank https://t.co/EtjdEzGrCZ #FFAwards16 pic.twitter.com/Et2MSyGOZf

— Future Faces (@ffchamber) September 19, 2016
The University of Birmingham (UOB), as well as various entrepreneurship programmes in the city, helped me tremendously when I first set up Scorchsoft in 2010. Training and mentoring programmes such as SPEED WM and BSEEN helped me to build strong networks early on and exposed me to the tech scene in Birmingham. One of the things I valued about these programmes, was that they would arrange live speakers to tell startups about their journey, allowing those involved to learn from their experience.
Since then I've always tried to give back, and have spoken at many entrepreneurship events in the city including BSEEN, B-Startup, B-Enterprising, and more. I was also invited to attend a private dinner Vice Chancellor of UOB to discuss how to improve opportunities, entrepreneurship and innovation at the University.
I'd like to thank everyone who has helped me out on my journey to date, and I'm looking forward to many more years supporting entrepreneurship and innovation in the city.