Andrew, the brain behind Scorchsoft, a leading app development agency in Birmingham's Jewellery Quarter, recently clinched the prestigious Greater Birmingham Young Professional of the Year (GBYPY) Award in the Technology and Innovation category. As the annual event unfolded amidst the resplendent settings of Eastside Rooms on Friday, 22nd September, the air was thick with anticipation. 
Here is a short 3-minute video showcasing the event highlights: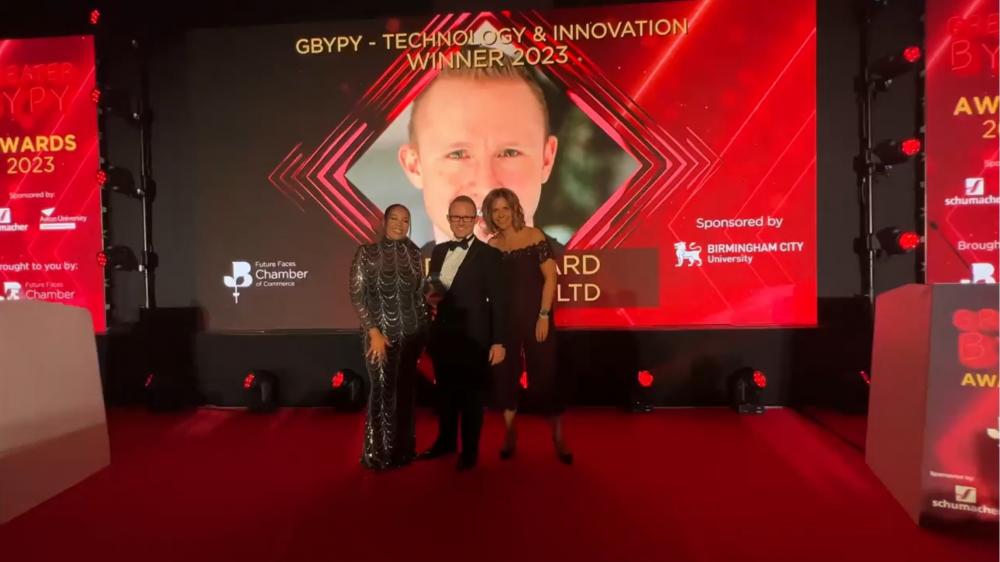 The BYPY Awards, a glittering celebration of the city's young talent, is no ordinary recognition. It's the crème de la crème of accolades for young professionals, a testament to their hard work, dedication, and the indomitable spirit of innovation as Andrew received his award.
Though Andrew's win at the BYPY Awards may have been his latest achievement, it's certainly not his first. Over more than a decade Andrew has made his mark in the technology sector, transforming Scorchsoft from a sole venture into a powerhouse of innovation. His journey, marked by tenacity and strategic acumen, is an inspiration to budding tech enthusiasts.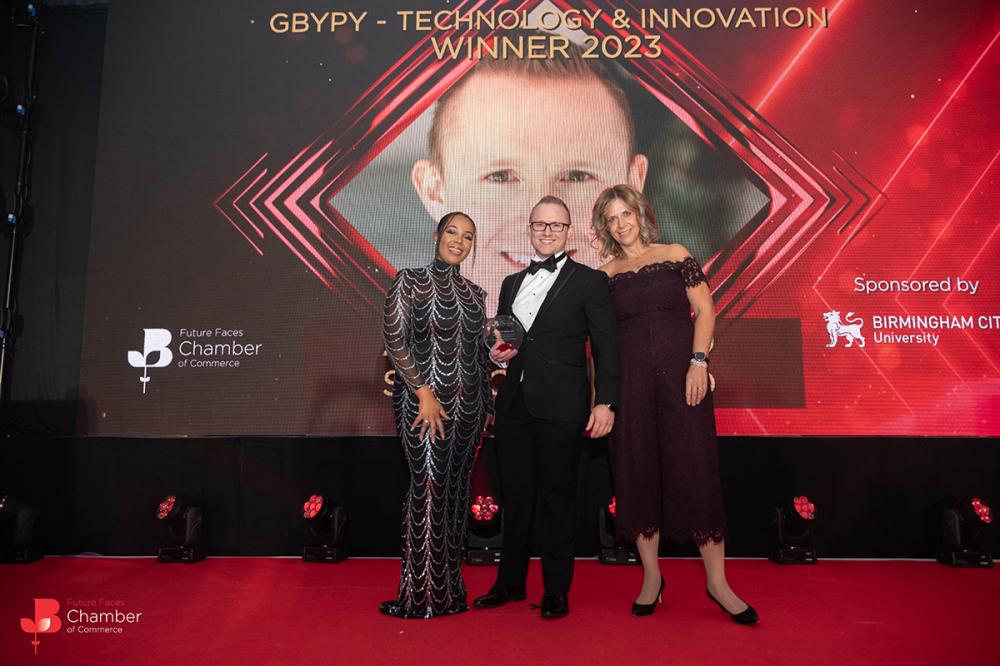 But the BYPY Awards was not just about individual brilliance. It was also a celebration of the collective spirit of innovation that thrives within Birmingham's young professionals. Andrew was up against a formidable list of fellow nominees, each a trailblazer in their own right. These included Benjamin Roberts of Medilink Midlands, Philip Costin of Correla, Laura Hunt of Intercity Technology Limited, Indu Saini of British Telecommunications, and Paris Lalousis of Bloomwise.
Andrew was quick to acknowledge the contributions of his fellow nominees. "The strength of Birmingham's tech scene lies in its diversity and the innovative spirit of its professionals; I am honoured to have been nominated alongside such talented individuals."
The BYPY Awards, organised by Future Faces, the young professionals' arm of the Greater Birmingham Chambers of Commerce, are a testament to the vitality and dynamism of the city's young talent. This is the last year Andrew was eligible for the awards, and he couldn't resist joking that he was bidding farewell to his 'young' days in style with this award.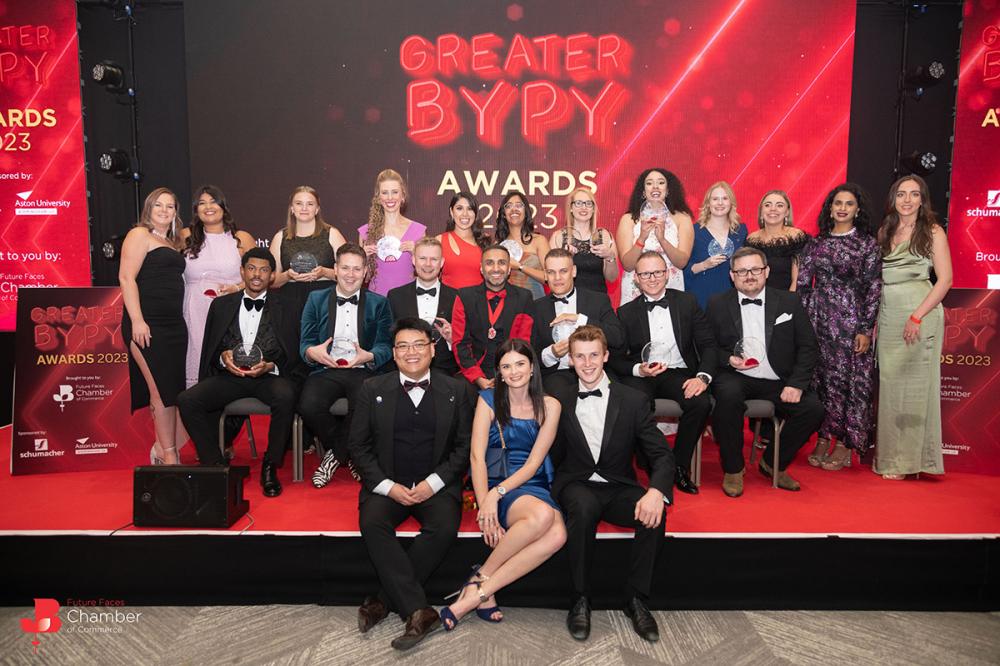 While the BYPY award is a personal achievement for Andrew, it's also a testament to the vibrant culture of innovation that he has fostered at Scorchsoft. From leading the strategy and delivery of sophisticated software projects to empowering others through technology, Andrew's vision has been the driving force behind Scorchsoft's success.
The BYPY award is not just a recognition of Andrew's technological prowess; it also acknowledges his commitment to empowering others. Whether it's collaborating with Trade.Gov.UK to stimulate innovation, independently publishing books to demystify tech implementation, or providing mentorship to a vulnerable asylum seeker, Andrew's dedication to making a difference is truly commendable.
Andrew's win at the BYPY Awards is a resounding validation of his belief in the power of technology to transform lives and businesses. As he stood there, holding his award high, it was a moment of triumph not just for him but for every young professional who dares to dream and innovate. It was a celebration of the spirit of Birmingham – a city that nurtures talent, fosters innovation, and champions the young.
As the evening drew to a close, Andrew had a message for all young professionals: "Play to win and in times of struggle, focus on what you can control."
Here is a short video showing the moment when Andrew was announced to have won the award: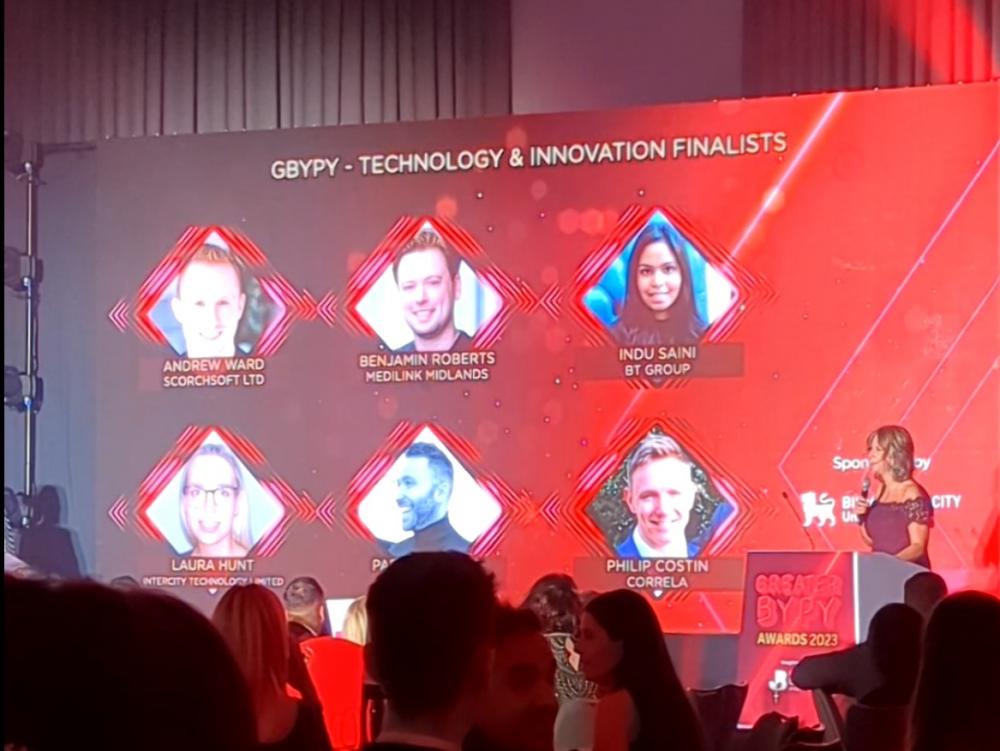 The Greater Birmingham Chambers of Commerce deserves a resounding round of applause for their tireless dedication to nurturing young professionals in the city. Their commitment to creating opportunities, fostering talent, and providing a platform for innovation is truly commendable. Through initiatives such as the Future Faces division and the prestigious BYPY Awards, they are shaping the leaders of tomorrow, and contributing significantly to Birmingham's vibrant business landscape. Their work is a testament to their belief in the power of youth and their commitment to the city's future. So, here's to the Greater Birmingham Chambers of Commerce, the unsung heroes behind the city's thriving young professional community.
You can see more photos of the evening here courtesy of Mr Ladd Media.