Andrew has triumphantly secured a bronze medal at the IPF World Bench 2023 Championships in South Africa, competing in the 74kg Open Men category. Please see a 5-minute highlights video below, or you can watch the full competition here.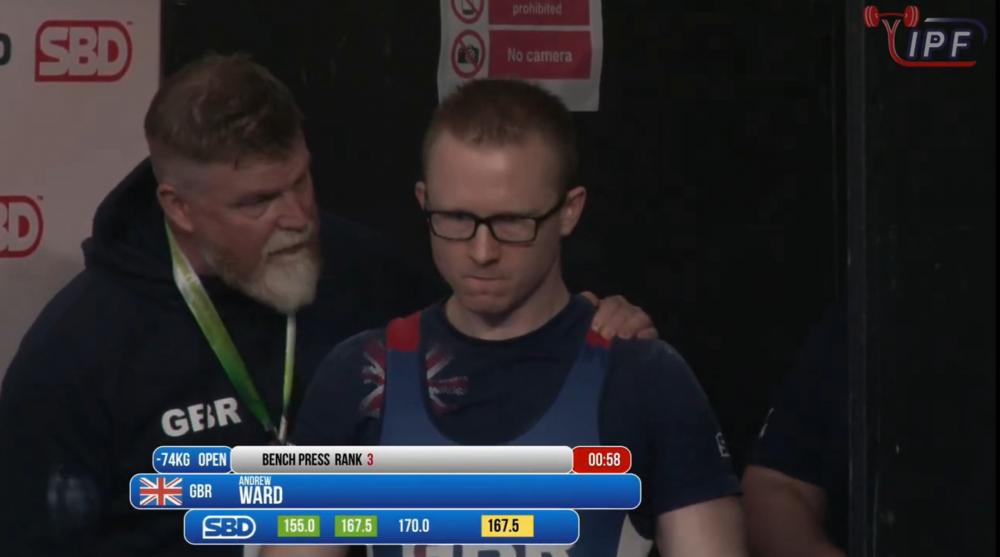 Displaying immense dedication and impressive performance, he successfully lifted 155kg and 167kg in his initial attempts. While attempting a remarkable 170kg during his final lift, spectators were impressed by his seemingly flawless execution.
However, the judges' evaluation revealed a bum lift during the 170kg lift, which led to its disqualification, throwing Andrew's chances of a medal into question. Tensions rose in the competition hall as another competitor set out to challenge Andrew, also attempting to achieve the sought-after 170kg lift. Everyone held their breath as it became clear that the outcome of this final attempt would determine Andrew's chances of securing the bronze.
Fortunately for Andrew, his rival struggled, eventually failing to complete the lift successfully. With this turn of events, Andrew was awarded the coveted bronze medal, a testament to his hard work and outstanding effort. This result marked a significant milestone as it was his first time medalling on the world stage.
Here are some photos from the meet: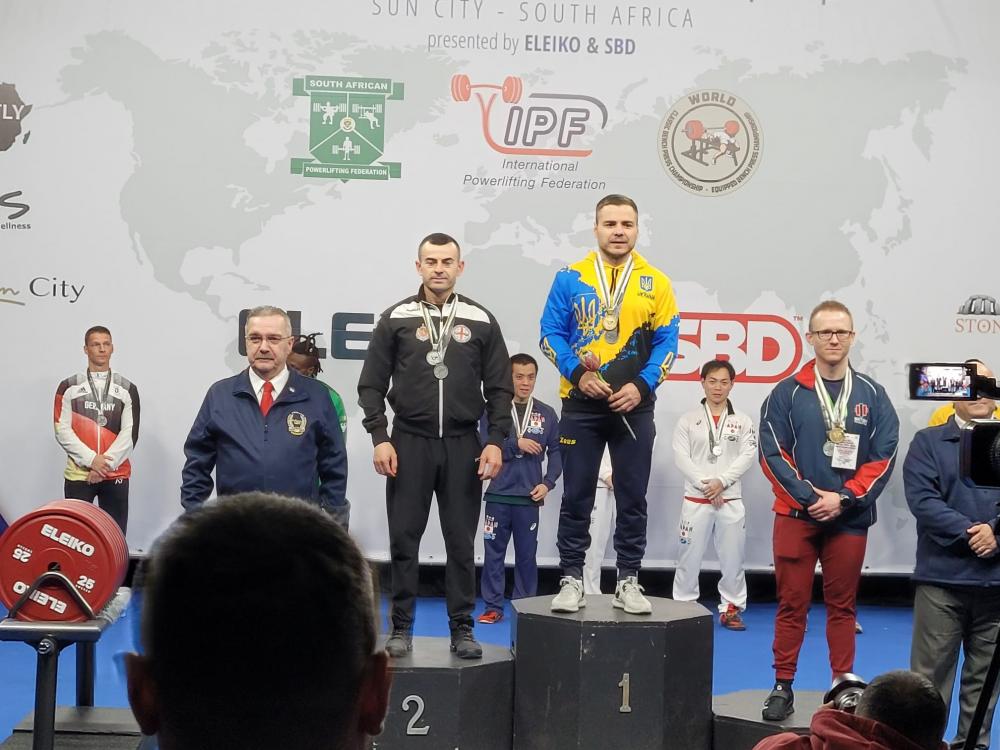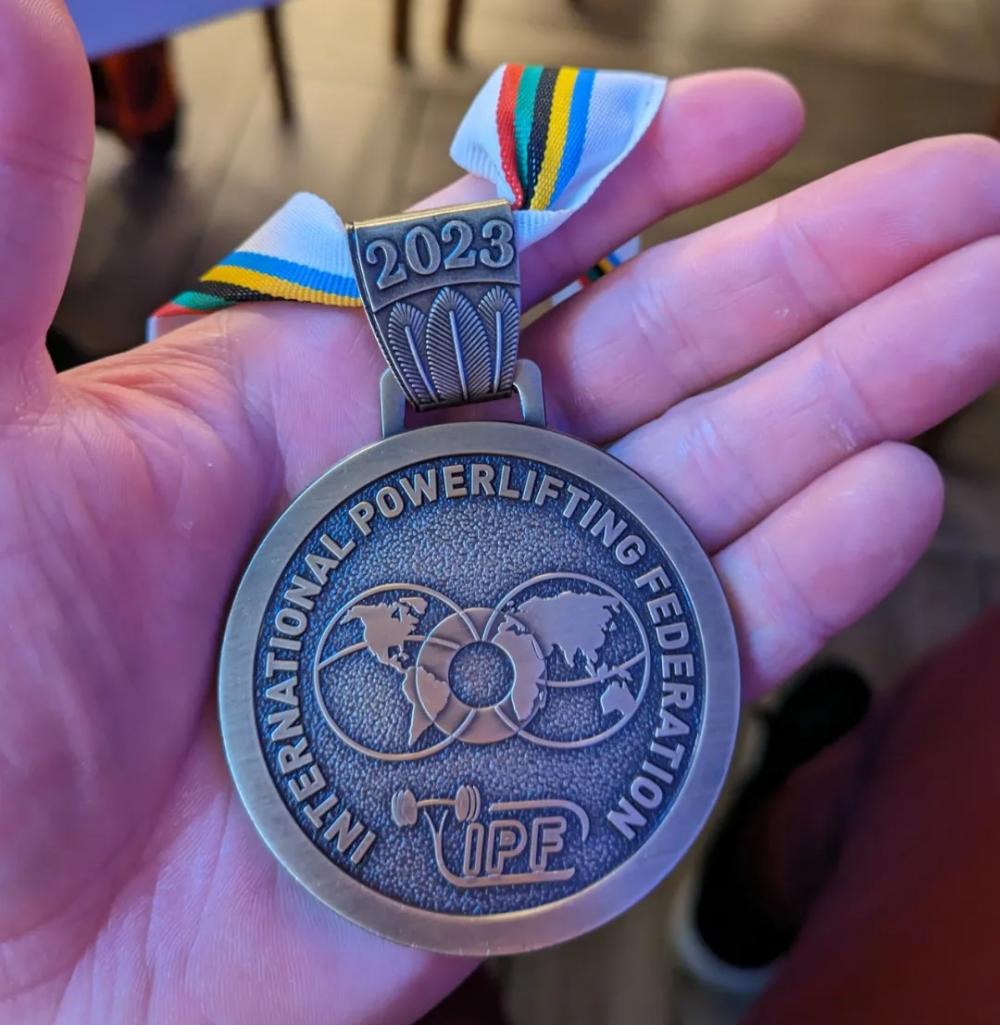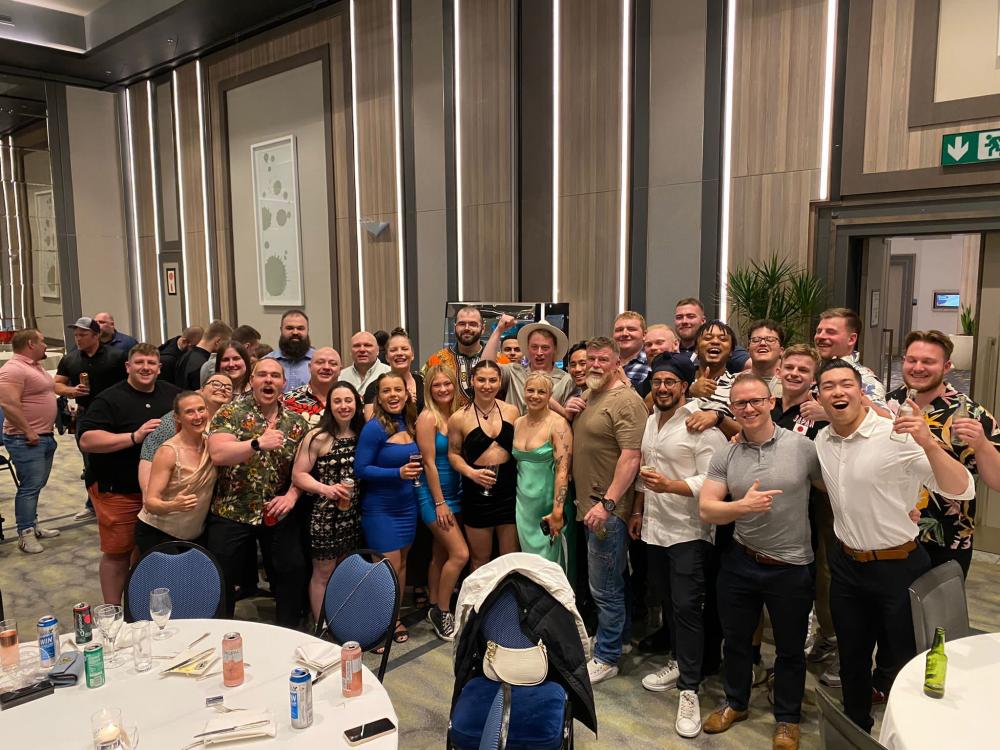 Read more about the GBR team performance on the IPF Chalk Talk blog.