Get Andrew's Books!
Andrew self-publishes technology and entrepreneurship books. 
Not technical? No Worries! Execute Your Tech Idea gives you everything you need to find, qualify, implement, and launch your tech idea. Discover your 'aha!' moment in this plain-speaking, easy-to-read guidebook suitable for non-technical readers.
The advice in this book has helped hundreds of professionals, managers, and startup founders like you to execute their tech idea.

Execute Your Tech Idea applies to all technology projects, including apps, portals, Software as a Service, software tools, smart devices, the Internet of Things, and many more. Enjoy learning about the essential concepts you need to succeed, covered in enough detail for you to be effective without getting overwhelmed. Each chapter builds on the last, enabling you to gradually grow your confidence in a way that feels clear and easy.
Learn more - Amazon UK - Amazon US - Audible UK - Audible US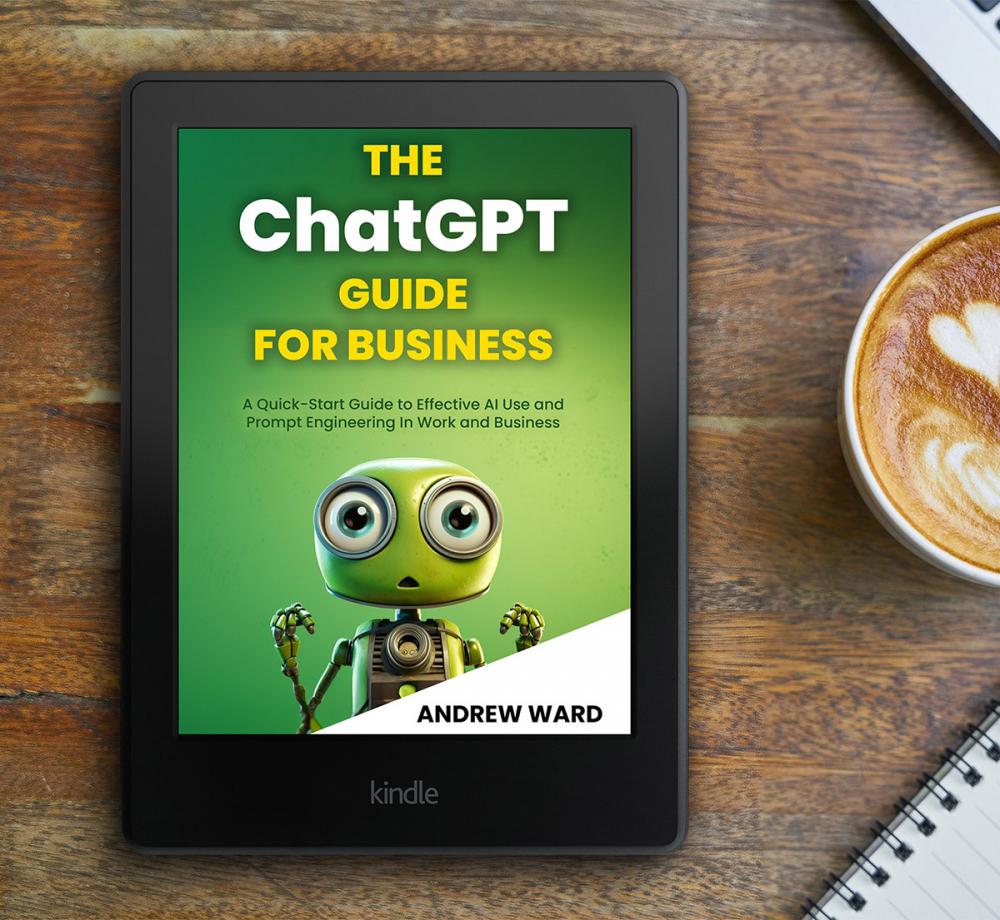 Learn how to use ChatGPT effectively and ethically in work and business! A must-have guide for you or your team.

The ChatGPT Guide for Business is full of practical applications and techniques to harness AI for productivity, enhance work, and gain a competitive edge. People who use AI will outperform those who don't - This book ensures you reap the benefits rather than being left behind.

AI tools like ChatGPT are powerful but carry huge risks. For example, did you know that asking ChatGPT questions using customer information might break the law, putting your job and business at risk? Or that if you ask GPT for help, sometimes it makes up fake answers? And these aren't the only risks.

This book tackles these concerns, offering tools to use ChatGPT in business, maximising strengths, minimising risks, and avoiding data protection breaches. Learn to use AI responsibly without damaging your business or compromising your values.